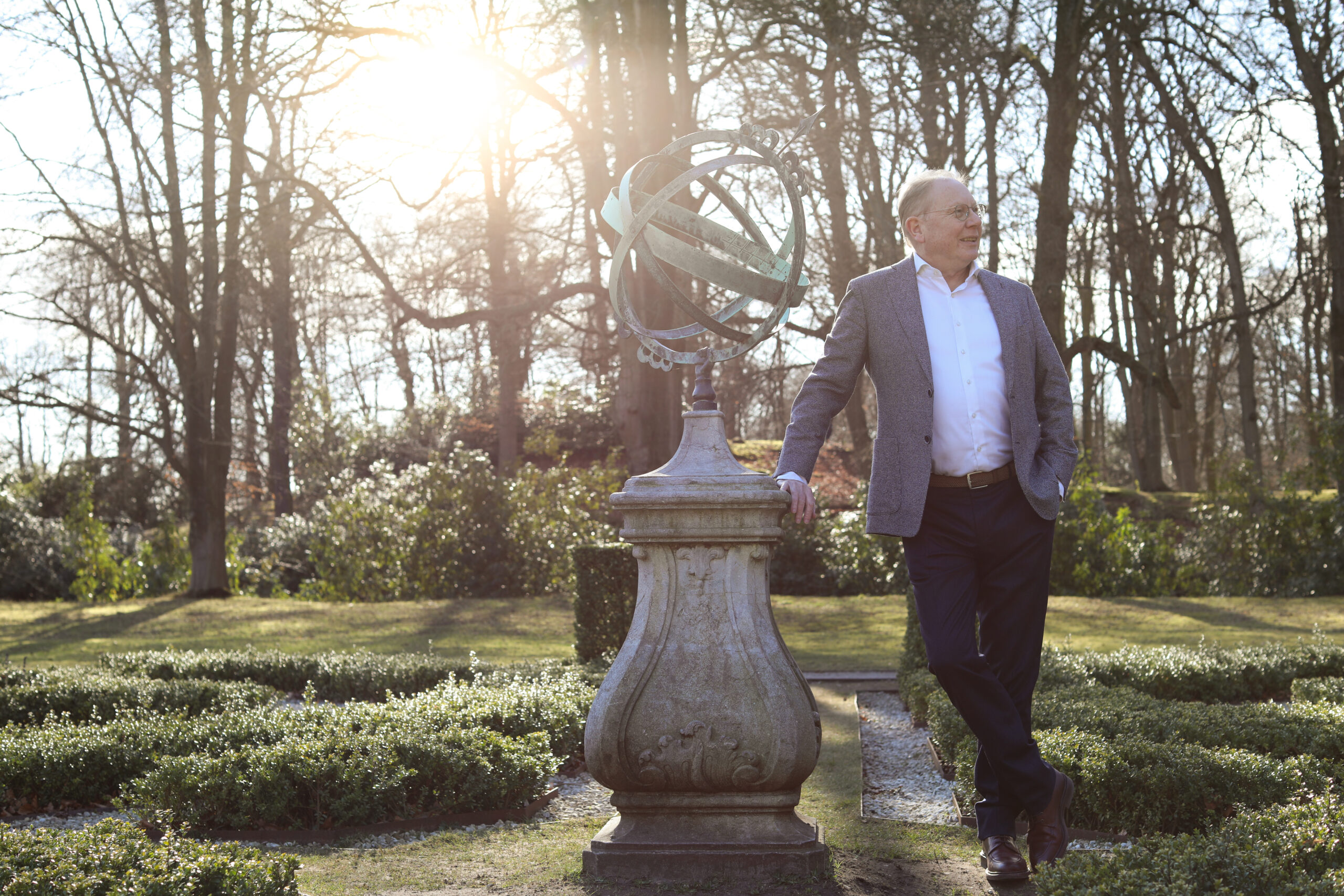 ALBERT-JAN ROELOFS (Heerlen, NL) studied harpsichord and organ in Amsterdam and Maastricht, with Gustav Leonhardt, Piet Kee and Ton Koopman among others. His musicological knowledge makes him a proven specialist in the keyboard music of the 17th and 18th centuries.
Several CD recordings testify to this, including J.S. Bach's Die Kunst der Fuge (2006). His playing fascinates and captivates through his subtle touch, which, free of any outward show, seeks new possibilities for interpretation based on the sources.
Albert-Jan Roelofs is in great demand as a harpsichordist and performs with the Canadian ensemble Tafelmusik, conducted by Bruno Weil, and including James Bowman, Michael Chance, Jaap ter Linden and Elizabeth.
Albert-Jan Roelofs, in addition to an intensive international concert schedule, is a regular guest at early music festivals in Europe and in Azerbaijan, Australia, China, Brazil, New Zealand and the USA.
The curriculum vitae of Albert-Jan Roelofs is characterised by its versatility. Already at a young age he held prominent posts as organist in Heerlen and The Hague; in the Cathedral Basilica of St. Bavo in Haarlem he was co-titular organist for over twenty years until the beginning of 2020. As a church musician, however, he is not limited to accompanying the choir; as a conductor-organist, he also intensively engages in the interpretation of liturgical music. At the beginning of his tenure in Haarlem he also substituted for the Magister Cantus as conductor of the cathedral choir.
For many years his career as a harpsichordist was largely overshadowed by his busy activities as an organist. Increasingly, a more intensive concert activity as a harpsichordist crystallised. In this context a long-standing collaboration with the Australian/British specialist of baroque violin, Elizabeth Wallfisch, developed, followed by their joint founding of the Wallfisch Band. Gradually, the study of 17th and 18th century repertoire for harpsichord became more and more the focus of his activities as a performing musician.
In addition to these activities in the performing arts, Roelofs has been for many years artistic director of the Limburg Symphony Orchestra (Maastricht) and the Arnhem Philharmonic. In both positions he draws on his knowledge as a musicologist as well as on his practical experience as a conductor.
He acquired this in The Hague, where he conducted major opera and operetta productions with the Hofstad Operette and the Zuid-Hollandse Operastichting at the end of the last century.
Between 2000 and 2011 he was employed at the Royal Conservatory in The Hague. This position brought him into constant contact with international musicians with whom he still maintains artistic connections.
Numerous tours and masterclasses take him to almost every continent.
Travelling, and his enthusiasm for explaining ideas and backgrounds in concert programmes, provide an ideal prerequisite for accompanying groups on concert visits as a tour director for Hannick Reizen since 2018.